Note: This page is missing many details like images and descriptions. Update should come about soon, sorry for the inconvenience.
Introduction of Walther P99
The Walther P99 is a semi-automatic pistol developed by the German company Carl Walther GmbH Sportwaffen of Ulm for law enforcement, security forces and the civilian shooting market as a replacement for the Walther P5 and the P88. The P99 and its variants are also made under licence by Fabryka Broni Radom.
Specifications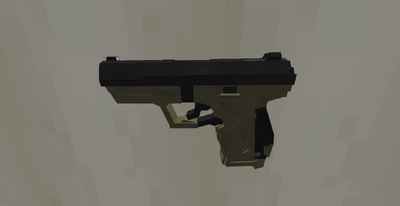 Damage per shot: 5
Damage per second: Variable
Caliber: 9x19 mm Parabellum
Fire Rate: Variable
Fire Mode: Semi
Weight: 630 g
Length: 180 mm
Muzzle Velocity: 408 m/s (1,339 ft/s)
Effective Range: 60 meters (66 yards)
Reload Speed: 1.8 secs
Attachments for Barrel
Attachments for Optics
Attachments for Under Barrel
Crafting
Gallery